Chicken owners are adding some flair to their flock's coop. By giving your coop a name, you are adding character and personality to what would otherwise be the four walls that house your chickens!
We all know that your chickens are going to care less whether their coop is bland or popping with flair and personality. However, pour some fun and a whole lot of yourself into creating something amusing! Naming your coop (and decorating it) is a fun family project.
So, let's get to coming up with a name for your coop, and we'll go even further by giving you some inspirational ideas to go with a coop name.
If you're still in the planning phase of building your coop, read our comprehensive guide.
Creative Chicken Coop Names
This is the part where you go out to your chicken coop and stand in front of it. Your chickens may think you've lost your mind, but when you look at your coop, what comes to mind? Perhaps your coop needs some inspiration before naming it. Does it look like it needs a paint job that makes it bright and cheerful? Maybe adding some decor will help you meander down the path to naming the coop. We'll include some of those inspirational ideas to spruce up a coop next to our off-the-wall, quirky, and whimsical names below.
Politically Inspired Coop Names
With the approaching presidential election, we just couldn't resist coming up with some coop names that will definitely set your coop apart from the rest!
Trump-e-teers
Coop color scheme: yellow, orange, red, and blue
Yellow – Trump's famous hairdo color
Orange – Trump's overall rich tanned skin
Red – Republican's color and the color of necktie Trump wears frequently
Blue – Trump's frequent suit color
Biden's Biddies
Coop color scheme: white, blue
White – Biden's hair color
Blue – Democrat's color and the most often color of suit Biden wears
Trump Tower
Coop color: black and metallic gold
Inspiration Idea: the tackier, the better…add golden statues, bricks painted gold, and an old gold chandelier.
Whitehouse
Coop color scheme: white, light grays
Inspirational Idea: add a rounded path in front of the coop with red mulch and place a water feature/fountain in the center out front.
Oval Office
Coop color scheme: shades of yellow, gold, blue
Inspirational Idea: add a presidential seal plate to the exterior of the coop.
Capitol Hill
Coop color scheme: white, light grays
Inspirational Idea: add some repurposed precast cement stairs (painted white/gray) to the front of your coop to complete the overall look
---
Famous Places Coop Names
Why travel when you can create the perfect destination right out in your own backyard? Transform your chicken coop into a famous destination.
Chickenhagen
Turn your coop into a Danish delight with bright colors found in buildings of Copenhagen.
Coop colors: bright yellow, pink, blue, or green
Inspirational Idea: Add a hand-painted sign that says "Chickenhagen: Dansk honsehus" (Danish for chicken coop.)
Chickingham Palace
If royalty and luxury is something you want to lavishly transform your coop to, go for it! We're sure the Brits won't mind.
Chickneyland
Kids will love naming the coop after a magical place such as Disneyland. Add a lot of Mickey Mouse and the right colors, and voila, you have "Chickneyland!"
Chicksonian Museum
For those of you who want to stick to naming your coop something a bit more intellectually-based and curiosity-ladened, go with a chicken version of the Smithsonian.
Dollywood
If your girls are rather well endowed and plump, naming your coop after the iconic Dolly Parton's Dollywood fits the bill.
Easter Island
"Easter Island" is perfect if you have Easter Eggers. Easter Island is a Polynesian island in the South Pacific.
HitchCock Hotel
Both humor and certain innuendos back a name like HitchCock Hotel. Whether you choose it for Alfred Hitchcok's quirky personality or other reasons, it will definitely set your coop apart!
---
More Destination Coop Names!
Henpire State Bldg.
Lean'n Tower of Chicka
Machu Chicku
Mt. Ever Roost
Route Chicktysix
Statue of Chickery
Taj Chickhal
---
Mmm Good! Foodie Coop Names
For you "foodies" out there, we have some salivating name ideas for your chicken coop!
The Broil Hut
Buffalo Wild Wings

Chick-Vil-la (villa)

Chicken 'n Dumplins

Chicken Fix'ns

Chicken Kitchen
Chicken Noodle Coop

Deviled Egg Inn

Egg-Mc-Hut'n

Egg-Plant

Eggopolis

KFC

The Omelette Factory

Ova-eezy

Pawp-Eyes

Scramble Hut

Scramble Shack

Sunny-Side Up

Pop-Culture Coop Names
---
Pop-Culture Coop Names
If you prefer more of a hip, modern name for your coop that is young and full of life, why not reach for something that "pops" with personality?
902'hen'0
Chick Jagger's House
Chik-Tok
Chix in the City
Full House
Heidi Plume's Pad
Roo Paul's Roost
---
Timeless Coop Names
Choose a coop name that's reminiscent of old times that takes you back to the good ole days!
Bantams of the Opera
Chickie-coat Junction
Chook le Maison
Chooks of Hazard
Knight'n gals (Nightingales)
The Vintage Feather
Golden Girls
Graceland
Green Acres
Lady Bird's Estate
Little House on the Prairie
Breakfast at Chickanny's
The movie "Breakfast at Tiffany's" is something most "older" folks enjoyed watching back in the 60s. You can easily transform your coop into Tiffany & Co. with the right paint color!
Coop color scheme: teal/turquoise and white
Inspirational Idea: paint the coop teal/turquoise and accent with white to paint the ribbon around the coop. Top the coop off with a giant-sized white bow.
House of Faberge
Elegance and opulence best describe the famous Faberge eggs. These beautiful pieces of art are encrusted with diamonds and jewels. While your chickens may not lay such rich eggs, you can replicate a luxurious ambiance with naming your coop the "House of Faberge!"
Coop color scheme: metallic gold, ruby red, sapphire blue, and metallic silver.
---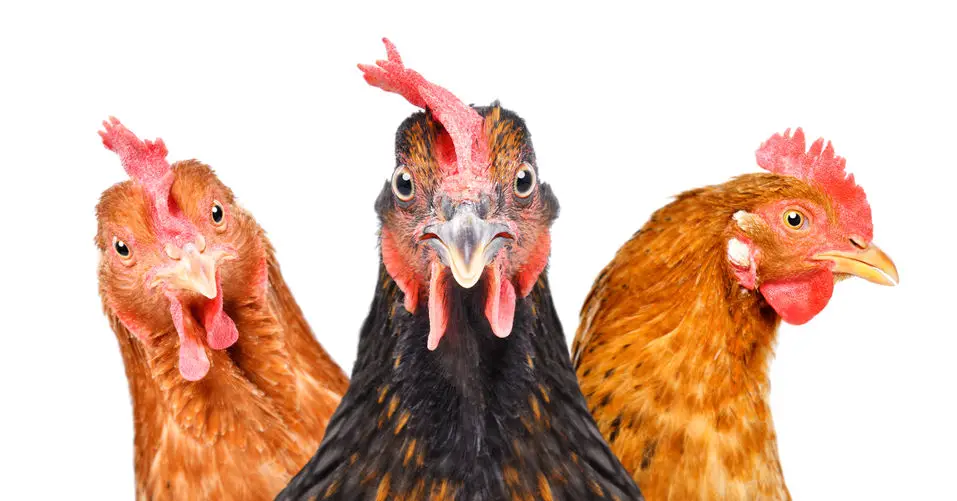 Fun, Funny, and Funnier Coop Names
Batty Birds
Beaker Box
Breasty Gals
Cheep B&B
Chick Magnet
Chickago Mafia
Chicken Church
Chicken Digs
Chicken Mission
Chickmas Hut
Chickomonium
Chiki-Hut
CIA (Chicks in Action)
Coop Troop
Cuckoo Nest
Dirt Dancers
Doodie Drop Inn
Easter Peeps
Empty Nesters
Feather Frenzy
Feather Frothel
Fowl Factory
Fowl Odor
Get'n Laid
Grit Grinders
Hen Pen
Hen Hole 'n the Wall
The Henitentiary
Hilarious Hens
HOA (Hens on Adventure)
Lay-Away
Loco Pollo
Lucky Cluck's Place
Mission Control
Nerd Birds
Nerdy Nest
Nugget Beach
Pampered Poultry
Pecker Pad
Peep Show
Poo Pushers
Pullet Party House
Roost Retreat
Rooster Rodeo
Rusty Roost
Strut'n Such
Twerk'n Birds
Twerk-Inn
Waddler's Wayfarer
Yankee Yardbirds
Yard Bird Condo
Zen Hens
---
The Last "Cluck"
We hope we have given you some ideas for a great coop name. The crazier the name, the more you and others will enjoy your chickens and the coop. Once you do name the coop, you may find yourself referring to it in everyday conversation. As others hear you talking about your coop (by name), you may find eyebrows begin to rise as they wonder who on earth has a "Whitehouse" or "Trump Tower" in their backyard?
Best of luck in naming your coop. Share your unique coop name below. We love to hear from fellow chickeneers!
Oh and if you're looking for some great names for your chickens, check out our list of chicken names to go with your freshly named coop.
Happy "chickening!"