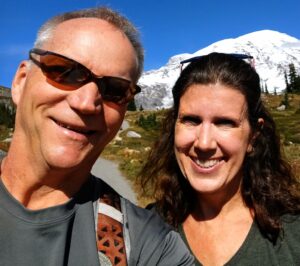 Hi I'm Tom.  I'm here because I love writing about my favorite hobbies – building things!  From construction to plumbing to car repairs etc., I'm a big DIY proponent.  It's great fun scouring the web for ideas about whatever home or garden project I'm currently working on.
I am married with a bunch of kids (5 to be exact), and also have a full time job.  Therefore, like a lot of you (most likely) the amount of extra time and money I have is limited.  I wanted to develop this site for my own enjoyment and to inspire others to build an affordable chicken coop without spending a lot of time or money.
I built my coop back in 2007 when we first got into chickens.  In so doing, I became hooked not only on raising chickens but in all things related to chicken coop construction.  I began searching for different ways to design a coop that would suit our needs but not create a huge hole in our budget.
This site outlines some of the ideas we came up with, and provides information to an ever growing list of free and low cost coop plans.   I'm proud to say my little coop is still standing strong, some 10 years later…However, we have moved so someone else is enjoying it now.  So now I'm back to square one in building a new coop at our new acreage and I can't wait!
Developing this site has been a great deal of fun for me and I will do my best to include as many coop building plans and resources as possible as time allows.  I hope it is helpful for you and thanks for visiting!