CHICKEN COOP MATERIALS
Chicken coops can be made from almost anything – revamping an old shed or camping trailer, using scrap lumber, PVC pipes, 50 gallon barrels, tarps, kits, and the list goes on. Wood is the most commonly used material for coop building. Depending on the size of your coop, buying new lumber can get expensive.
I was able to find a couple of businesses which sell used or scrap lumber and this worked nicely for my 4'x 8′ coop. I even found some used windows and a couple sets of unused shingle there. If you decide to build your coop with used lumber, be prepared to pull out some nails, cut out some broken pieces, and to be creative with what you find. It takes extra time and TLC to build a coop using "recycled" or used wood – but I found the extra time well worth it in how much money I saved!  I also appreciated that it's environmentally friendly.
Another view of my coop (left) – I lucked out in finding a few stacks of new shingles to use! I also saved extra space inside the coop by building the nest boxes on the outside – you can see the row of nest boxes in the picture, jutting out on the right side (which is actually the back of the coop). There are 8 total boxes for them to choose from.
Where To Find Coop Building Supplies
There are many options for finding some great building materials for your coop.  Craigslist can be an excellent option for just about anything!  In doing a quick general search in the "Materials" option of Craigslist, I found a few things that can work nicely such as used plywood, used lumber, tin, old windows, a large barrel, nails and screws, and the lost goes on.
Also, don't forget to check the "free" section – you never know what goodies are lurking there for your coop!  I have also done specific searches for chicken coops and occasionally see some great used coops people are just wanting to get rid of – this could be a great way to get a used coop at a great price!
Used Building Materials 
Almost anywhere in the country, you can find a place that sells used building supplies such as lumber, nails, windows, etc. The movement to go green is huge now and many people are looking not only to save money, but also protect our environment.
I am a huge supporter of businesses that sell used building materials.  Having said that, I must also add that it can be challenging to find the right amount of what you need.  These stores rely on donated materials and the amount and variety changes all the time.  For example, when I built my own coop I purchased nearly everything from a building materials salvage place near my house (Portland, Oregon).  I had it in my head I wanted metal siding for my coop.  Although they had a few pieces of nice metal pieces, it wasn't nearly enough to build an entire coop.
So because of this, I had to revise my plan or buy the metal siding new, which wasn't in our budget.  After talking to one of the staff working there, describing the size of the coop I wanted, and what features I preferred, he showed me some old siding.  We estimated it would be about the right amount, taking my into account some of the imperfections that had to be removed from the boards (large cracks, gouges, short piec s etc).   Luckily for me – it worked out great!
A Few Other Ideas to Help build Your Coop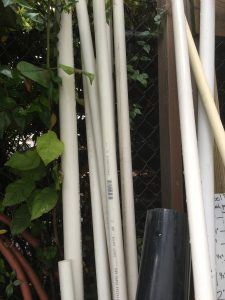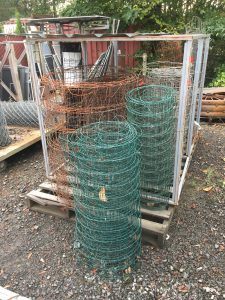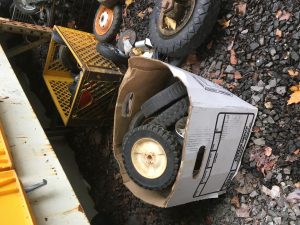 Pictured above are just a few ideas of things you can use in your chicken coop – visit your local rebuilding store today and start planning!
Thanks for reading and please leave a comment below.