Wanting a coop you can move around your yard? How about a mobile chicken coop! We are sharing a free plan for one below, which houses 2 to 4 chickens and has a good sized run. Building materials list included!
It's 4 feet wide at the base, around 4 feet tall, and 8 feet in length which is a huge run. If you aren't looking for a run that big, you could easily build it to a smaller scale.
See the plan below…
triange-mobile-4×8-Chicken-Coop-final

---
Revisions/Additions
The plan includes a materials list which is very helpful. There are a few things we noticed about it that are missing, could be improved, or revisions that could be made to hold more chickens.
Generally speaking though, it's ready to build!
Chicken Wire/Hardware Cloth
The coop plan and materials list is comprehensive, but it doesn't show that either chicken wire or hardware cloth needs to be added to the sides of the run. We suggest 1/2 inch hardware cloth as it's more rigid and stronger than regular chicken wire.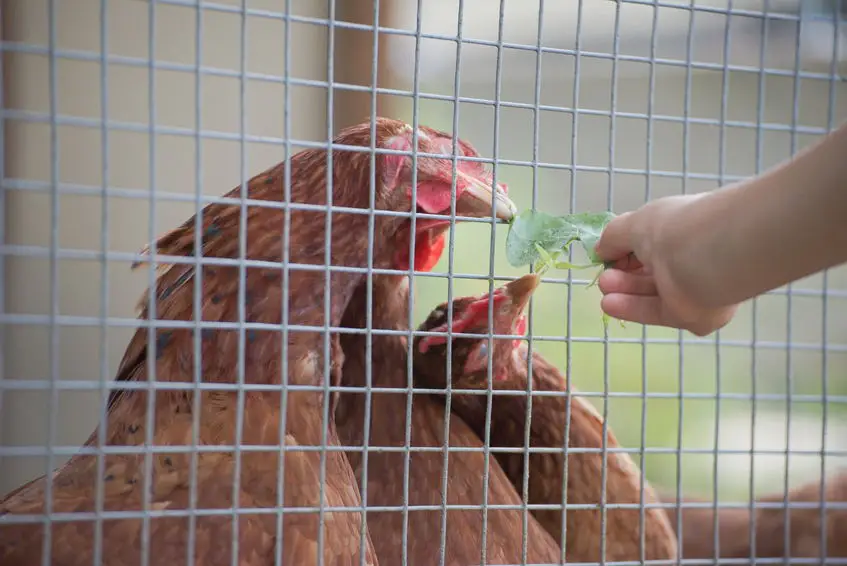 Hinges/Latch
They aren't very visible in the plan, so we circled them below to show you where they can be installed.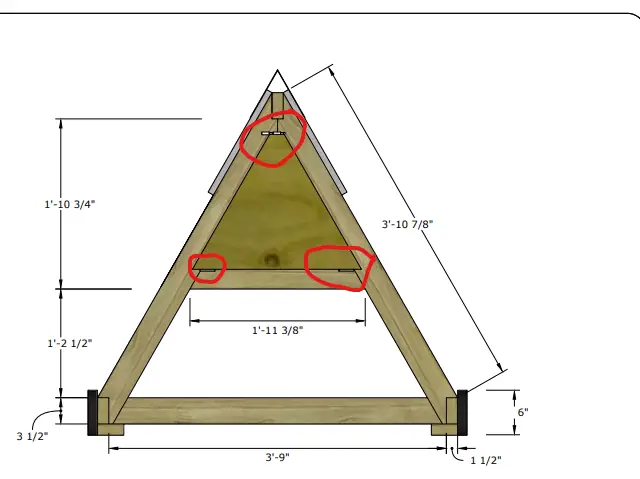 Make It Larger To Hold More Chickens
We noticed the living quarters are adequate for up to 4 chickens, but that may be tight and another roost may be needed.
Another solution would be to move the door area over and extend the walls on each side. Below is a diagram of how it would look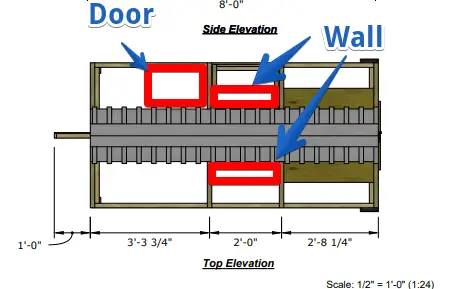 It will require some additional framing and plywood, but would add a lot of space – maybe enough for up to 6 chickens or more! Plus, the size of the run underneath would not be affected.
Closing Thoughts
There may be more revisions or ideas you'd like to incorporate in this design – use your imagination! This is a basic blueprint but you can add your own twist to it any way you like.
If you're looking for other free plans, check out this one or check out the links to free plans on the home page.
If you're wanting to learn more about setting up your new coop, see this comprehensive free guide. Good luck building your chicken coop!
Like this plan? Pin it