If you're looking for a LARGE free coop plan, we added a nice one to the mix. This free 8×12 chicken coop plan is a solid option that will house dozens of chickens!
How many chickens does a 8×12 coop hold?
24 – 32 larger chicken breeds (Wyandottes, Marans, etc) and up to 40 small chicken breeds (Bantams, Silkies). As always, opinions vary on this and there are many variables to consider which we'll briefly list here:
Does it have a run attached? – If the coop is a stand alone and the chickens will not be going outside to free range or be contained in a run, then keep the numbers down and make sure there is plenty of ventilation. For a coop this size, we would feel comfortable housing 32 regular chickens and up to 40 bantams (small chickens) as long as it has a large run or they are free ranging.
Size of chicken breed – As discussed above, you'll be able to hold more small chicken breeds like Bantams or Silkies than larger breeds like Wyandottes or Orpingtons.
To see more on setting up your coop, see our guide.
---
Okay – here's the free 8×12 coop plan!
free-large-coop-fvr-8×10-1

---
Revisions/Additions
We are not carpenters or architects, just fellow coop owners who enjoy raising chickens and want to share any information which will be helpful to our readers. The plan is not perfectly ready to build as is, and some additions/revisions to the framing will have to be made to attach the siding.
Framing
We noticed that the framing is not super detailed. You will need to add some additional framing to all four walls to attach whatever siding you choose to use.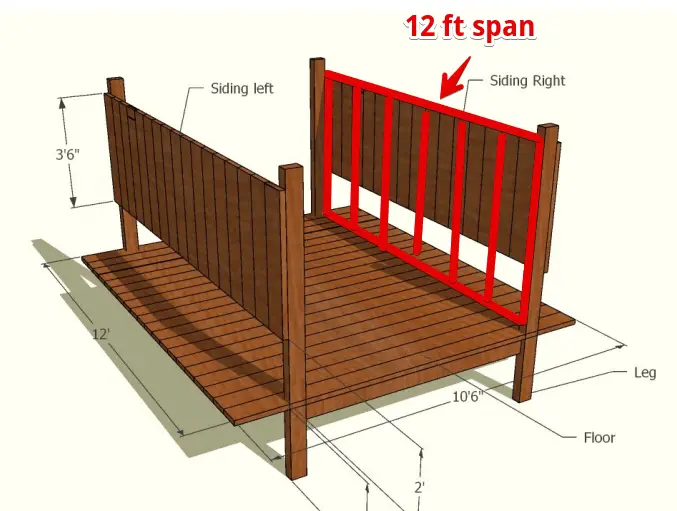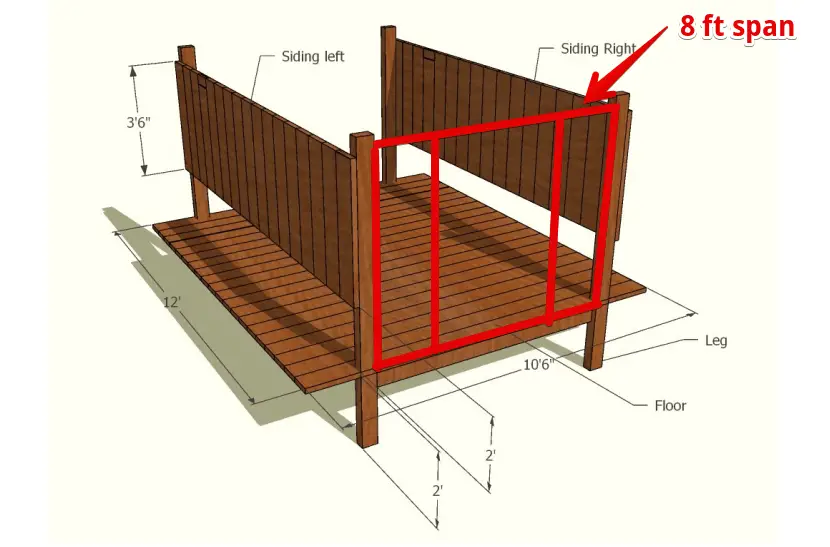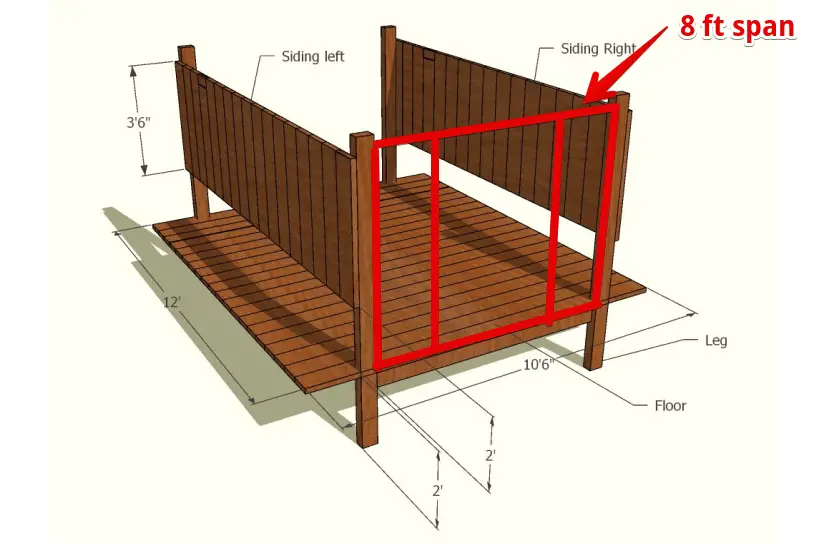 For additional information on framing, see this site.
Attaching Headers
The plan doesn't show how to attach the headers to the corner posts.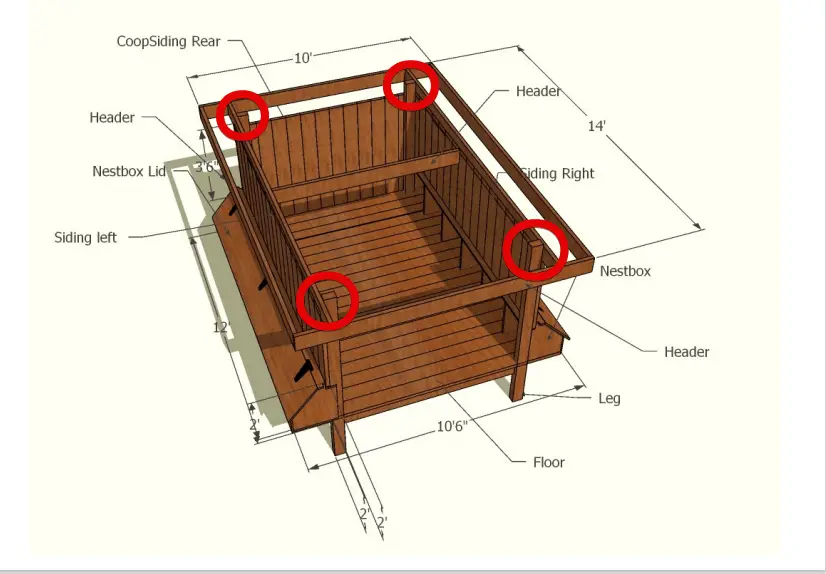 There are a variety of ways to accomplish this. The big box stores like Lowes and Home Depot sell a lot of products which will work well.
The drawing below from a FineHomebuilding magazine thread shows some ideas on how to do it…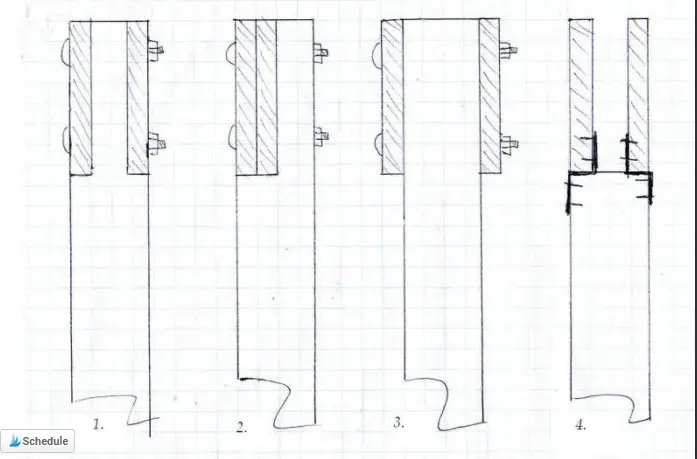 ---
Closing Thoughts
The above ideas are just a couple observations we noticed. There are likely a few more tweaks that can be done to this design which you'll discover as you begin to build it.
We bought this plan "as is" (and will also be purchasing a few more) to share with our readers. The plan is nearly ready to build and, as a guide, it's pretty darn good. But there are a few revisions/alterations that can be made.
If anything – we hope it serves as a great guide, providing enough detail for you to build this coop with minimal swear words. I've built my own coop and it can be very frustrating at times – but so worth it once you've completed your chicken coop masterpiece!
For a complete guide on building a chicken coop, see this guide.
Happy chickening!
Like this plan? Pin it